Published: 21/12/2021
By Saint Property Services
When it comes to buying a house, this is one of the most important (and exciting) decisions you're likely to make in your lifetime. Not only are they one of the most expensive purchases a single UK resident will make, but they represent a brand-new time in your life.
It's not really something you learn about until you're considering buying a house, but one of the questions you might have is, how long is the process of buying a house?
Between complications, admin, delays, and plenty of other variables, it can feel an exceedingly long process. Generally, we estimate that the entire process will take about six months. But we've put together a buying a house timeline below so you have an idea of what the process entails.
So, how long does it take to buy a house?
Finding your dream house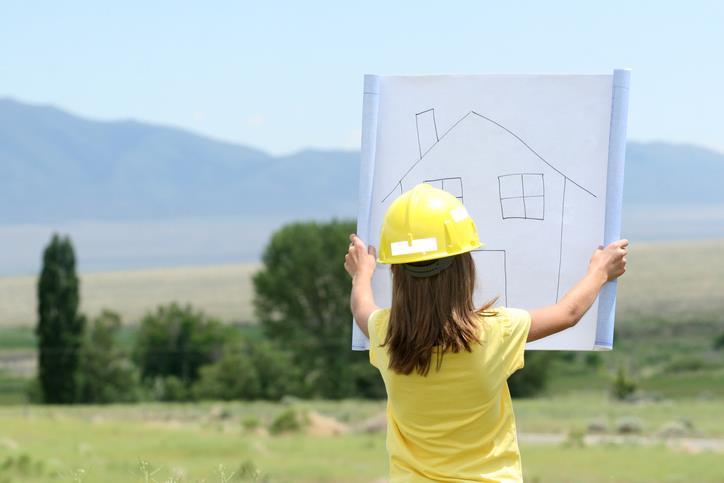 This can vary a lot depending on what you're looking for and how soon you're able to find your dream property. But usually, this part of the process takes between 8-12 weeks. This timescale can be influenced by a number of factors, from your personal preferences to the location and even to the quality of the agency you're browsing through.
Here at
Saint Property Services
, we aim to make browsing for properties as easy as possible by offering advanced filters on your search and providing one of the most comprehensive lists of available properties in Nottingham.
Making an offer on the property
When you've found the house you want, now comes the negotiating part. In this part of the buying process, you'll need to allow time for a back-and-forth between you and the vendor so you can secure the house while getting the best deal possible.
To ensure you don't lose out to other buyers, you need a comprehensive understanding of what you can realistically afford, especially if you end up in a bidding war.
Applying for and getting a mortgage
Often, if you have good credit ratings and all of your paperwork is in order, this stage of the house buying process could take as little as a few weeks.
It's important to research and check the market fairly regularly to find the best deal because the range of mortgage packages can change on a daily basis. Avoid going straight to your current bank – the chances are that they won't be the best deal you can get.
You should also get a personalised mortgage illustration that will include details of all the key features of the mortgage.
Having your property surveyed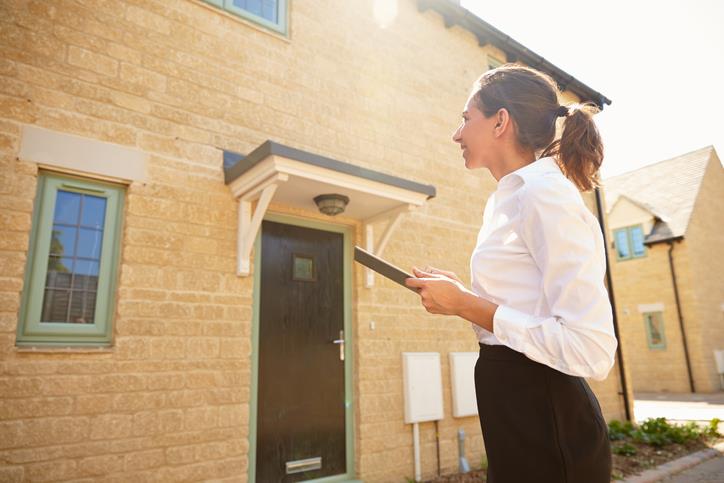 It's vital to ensure that the prospective property is in good condition. Always make sure to have your property surveyed before you exchange contracts. It's best to hire a professional, such as
Saint Property Services
, who can identify existing problems or potential future issues with the house itself.
There are two types of survey: a homebuyer's report (for properties under 50 years old), a full structural survey (for older or quirkier properties), and snagging surveys (for new builds).
In the case that a problem is found, this is a perfect reason to go back to the vendor and renegotiate the price of the house.
Exchanging contracts
This is the stage where your solicitor and the solicitor of the vendor exchange signed copies of contracts of the house. While usually quite a quick stage, this part could depend on how much conference is necessary between your solicitors and may feel longer because you're involved much less than in previous stages. It will generally take about four weeks.
However, this is the stage to celebrate at. Now, there is a legally binding contract between you and the vendor. The seller cannot back out of the sale and neither can you – it's really happening, now!
Next, you will receive a completion statement from your solicitor with a clear breakdown of the money they need from you. This figure includes outstanding deposits, solicitors' fees, and stamp duty land tax.
Signing the transfer deed and completing the sale
The final step is your solicitor preparing the transfer deed which you will then sign with a witness present. This deed will confirm that you willingly take ownership of the property. From here, your solicitor will request the mortgage money from your lender and you will pay for your house.
That's it! You have your home. The keys are yours and you can take the first step into your new life.
Contact Saint Property Services today
Whether you're browsing for
properties to buy in Nottingham
, seeking to
value your house
, or want to view how
Saint Property Services sell houses
, visit our website today. What's more, if you're still unsure about any of the information above, we're more than happy to answer any questions you have about the buying process, including 'how long do searches take when buying a house?'.