Published: 05/10/2021
By Saint Property Services
Last Christmas was tough. Not only did we miss out on seeing our families and friends, restrictions stopped us from being able to decorate our houses to their full potential. That's why we've gone all out to provide you with 7 Christmas house decor ideas, including personalised Christmas decorations to bring your Christmas back with a bang!
Here's what they are…
1. Go BIG with the Christmas house decor
Most people often opt for traditional sized objects when decorating their homes for Christmas. However, we believe this is a mistake and causes you to miss out on some exciting Christmas house decor.
Instead of using standard sized decorations, why not bring in oversized personalised Christmas decorations? Perhaps a massive hanging snowflake or even a table full of tall candles. This utilisation of varying sized decor will create a sense of child-like wonder and bring you back to how you felt when you experienced Christmas as a kid. Let's be honest, who doesn't want that?
2. Use a colour scheme for each room
This Christmas house decor idea is a personal favourite of ours. By utilising this strategy, you can evoke a sense of wonder each time you enter a new room.
To action this, simply decorate each room with objects and furniture of a chosen colour or two. Perhaps for one room you could fill it with an abundance of red tinsel, red cushions and red snowflakes. The next room could be filled with a blue rug, blue tinsel and blue baubles.
You could even take this a step further by incorporating some LED lights to match the chosen decor. This will really bring home each room's personal colour identity.
3. Personalised Christmas decorations: create your own Christmas tree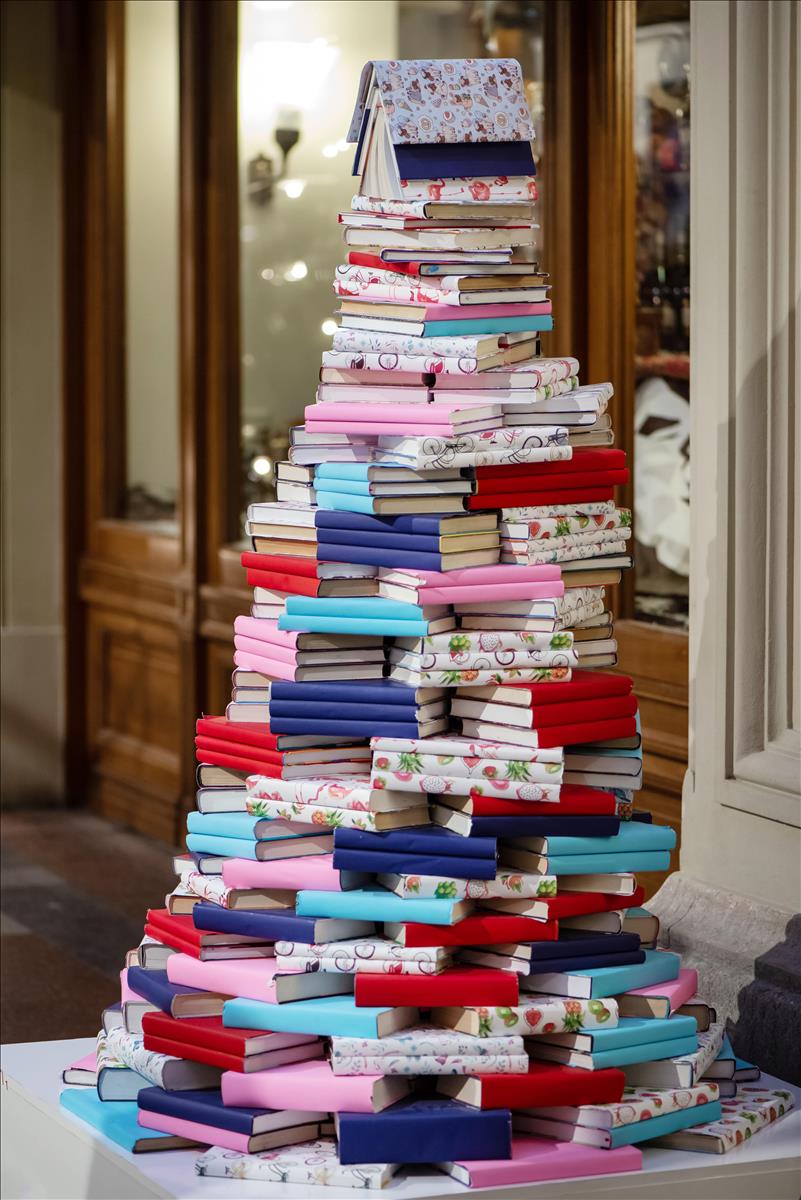 If you're like me, your house is filled with what feels like millions of books, most of which you have never read. If so, fear not!
Gather every book you can find into one spot. Next, stack these books on top of one another into the shape of a Christmas tree. The image above should give you an idea as to how this will look when complete.
This Christmas house decor idea works if you're looking to spice up your traditional Christmas tree or simply don't have the motivation to go out and buy a Christmas tree for this year.
This idea also works well as a fun project to undertake in the lead up to Christmas.
4. Decorate your plant pots
On average, Brits spend
£77.90 annually
on Christmas decorations. This Christmas house decor idea is filled with huge festive spirit at a minimal cost!
I'm sure many of you will have gardens filled with plant pots you don't know what to do with. This Christmas, these plant pots may come in handy.
To create this amazing Christmas decoration, simply find an empty plant pot to use. Fill this plant pot with garlands of pine, then cover with lights and any other decoration of your choice.
You'll find that this simple addition will work wonders in bringing the festive spirit!
5. Paint your Christmas tree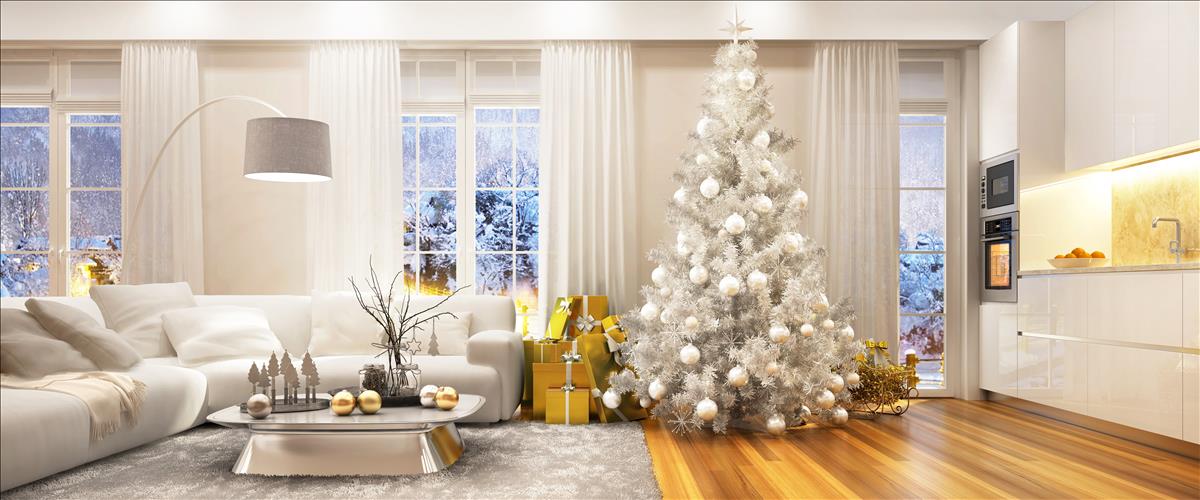 This may sound like blasphemy but hear me out! By painting your Christmas tree you are giving it a new lease of life. Upon entering a room with your new look Christmas tree, a feeling of festivity will be conjured inside of you.
White seems the most logical colour to go for when painting your Christmas tree. But why not be brave and opt for a bolder colour, red perhaps? Or even paint your tree multiple colours, the possibilities are endless!
6. Fill your room with candles
Candles are a staple of most households at Christmas. However, most households don't utilise the impact of candles to their full potential.
This Christmas, I encourage you to align multiple areas of your rooms with a selection of candles. Not just any candles, but a wide variety of candles ranging from different sizes and styles.
Coordinating candles in this way will create a sense of warmth and excitement to your rooms that will significantly add to the festive spirit.
7. Bring nature into your home
Now I'm not recommending you go out into your garden and fetch a handful of soil, but certain plants and other environmental objects can work wonders in achieving a festive spirit. For instance, you could overhang your bannister with a small pine branch. Or display some pine cones around your rooms to spruce them up.
You could even go so far as to plant your own array of small trees, displaying them in plant pots on shelves or on the mantelpiece.
The utilisation of nature in these ways can give you a sense of the outdoors while inside, without bringing the cold in with it!
So there you go. These Christmas house decor ideas and personalised Christmas decorations will be the perfect antidote to the disappointing Christmas of 2020 and give you hope that the festive spirit is not lost!
Further Reading: