Published: 06/10/2021
By Saint Property Services
When it comes to selling a house, a detached house is always preferred. But why is this, and what is a detached house?
Today we will be identifying what exactly is the draw to owning a detached house and why detached houses for sale are becoming increasingly popular.
What is a detached house?
First of all, let's establish what is a detached house. A detached house is a house that is completely separated from any other houses. Meaning that it is free-standing with no part of it even touching another house.
This differs from a semi-detached house which shares a wall with one other house.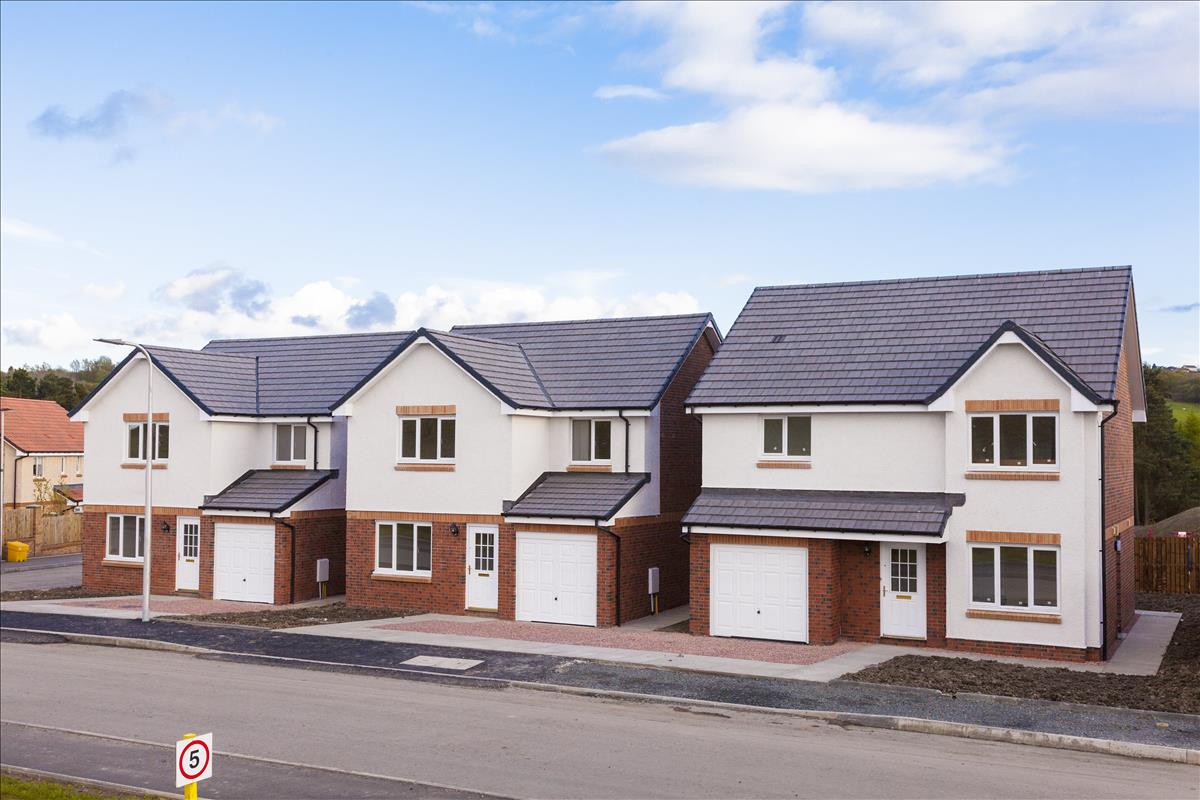 Let's jump into the benefits of owning a detached house…
1. Detached Houses offer Privacy
What is a detached houses number one benefit? Perhaps the strongest benefit of owning a detached house is the absolute privacy that comes with it. I'm sure many of you will understand the pain inside when you're trying to sleep and the next door neighbour starts blasting their music. By owning a detached house you remove the dread of being woken up at 3am by Oasis next door.
Owning a detached house also gives you the breathing space to play your music at whatever time suits you without having to worry about your neighbour being woken up.
2. Freedom to extend and renovate your detached house
Have you ever felt like your house needs something more to it, perhaps a new bathroom or a new bedroom? Living in a semi detached house would present countless obstacles when it comes to the renovations you desire. Perhaps your neighbour will be unhappy with the noise of the construction, or maybe the ideas you have would impede on the neighbouring house's land.
Owning a detached house removes these issues and gives you the freedom to renovate and extend your house to your own heart's desires.
3. Kerb appeal that comes with a detached house
When it comes to the attractiveness of a house, it's
kerb appeal
is essential. It's often difficult to judge the attractiveness of a semi detached house due to the fact the house isn't really it's own entity.
It's all well and good if your semi-detached house looks amazing, but what if the house it's connected to is hideous? You can't exactly knock on your neighbour's door and ask them to make their house look nicer.
This is why owning a detached house is such a benefit. Your house's appearance isn't being dragged down by another's which looks awful. It stands on its own two feet and can be judged on its own merit.
This also comes in handy if you plan on selling your house. You won't need to angle your photos to remove the house beside yours. You can give your house the full limelight it deserves. For help in maximising your land,
check out this page.
4. More Inside Space with detached houses
Typically, the size of a detached house is much greater than that of a semi detached house. With this, comes many benefits, one of that being the extra space to yourself.
Not only will you yourself be able to sample this valuable space, you have space to cater for your family and friends whenever they come over to visit. They will get the privacy they need
Owning a detached house comes in especially useful with families who have children or grandchildren. Kids will have the freedom to explore the house and have the privacy to play in their own space.
All of this will create a feeling of joy whenever friends or family come over to your house to stay. They will feel your house is as much of a home to them as it is to you. The only problem will be having to eventually get them to leave, which they obviously won't want to do!
5. More outside space
Another of the novelties of owning a detached house is the likelihood of having more garden space. Obviously it's no guarantee that you will have extra garden space when owning a detached house. But normally detached houses do.
In case you've never seen a garden before, gardens provide homeowners with the freedom to build, plant and grow anything (within reason of course). So if you ever wanted to have your own vegetable patch or plant a tree, now you can.
This also comes in handy with families with kids or pets. They will have the outdoor space to release their energy.
6. Option for a basement or an attic
Yes it's true that many semi-detached houses or even terraced houses have their own basement or attic. However, the implementation of a basement or attic in a terraced or semi detached house can be a nightmare for homeowners. This is due to the fact that you will need to inform your neighbour of any plans you have. You will also have to form a
party wall agreement
with them.
Owning a detached house bypasses these issues as you will not need to inform your neighbours of any plans you have, nor will you need to arrange a party wall agreement. You are free to expand without the concern of any of your neighbours.
So there you go, 6 benefits to owning a detached house. If you're planning on buying, selling, or just looking for property advice,
contact us
and we'll give you the help you need. We're here to help you find the perfect
detached house for sale in Nottingham
.