What our clients say about out Estate Agents Beeston
Lea Di Salvatore
⭐ ⭐ ⭐ ⭐ ⭐
Positive: Professionalism, Quality

We are foreigners and we were prepared for the worst, given what they say about letting agencies in the UK... But that was not the case for Saint Property, and especially Jade. She was very helpful and we had no problem at all, she managed to find another tenant before the end of our contract (we had to move due to Covid) and we left everything in order and had no problem with the deposit. If you go there I recommend you look for her, she is very very good!
António Costa
⭐ ⭐ ⭐ ⭐
Positive: Professionalism, Responsiveness, Honest, Great communication

I am a former tenant, and I left the property about 1 month ago. I was a bit scared regarding the check out, because of the bad ratings but I was positively surprised. In less than one month Saint Property Service returned almost the entire value of the deposit. They only discounted 40,00 as they suggest the house wasn't cleaned. Well, I received the house totally dirty, but, as I didn't want to argue, I accepted. Also my last report regarding the Hob not working, wasn't attended.

I recommend this agency and suggest Alex / Curtis as point of communication.

Thanks.
Pon Ramya Gokul
⭐ ⭐ ⭐ ⭐ ⭐
I just want to say a big heartfelt thanks for the service from Saint properties , with special reference to Jade. She's an amazing person. Knows the right details not just about the house but of the locality as well and helped us process things in a very professional manner. On the whole we were pleased with Jade's service in helping us chose the house!

Thanks!!
We rented with Saint We rented with Saint for nearly 6 years. During that time whenever there was a problem they went above and beyond to get it sorted as quickly as they could. We have only left our lovely little flat because we have purchased our own house.
So we just wanted to say thank you for going above and beyond to make renting a happy time.
Thank you and all the best to all at Saint.
How long does it take to buy a house?
When it comes to buying a house, this is one of the most important (and exciting) decisions you're likely to make in your lifetime. Not only are they one of the most expensive purchases a single UK resident will make, but they represent a brand-new time in your life.
It's not really something you learn about until you're considering buying a house, but one of the questions you might have is, how long is the process of buying a house?
Between complications, admin, delays, and plenty of other variables, it can feel an exceedingly long process. Generally, we estimate that the entire process will take about six months. But we've put together a buying a house timeline below so you have an idea of what the process entails.
So, how long does it take to buy a house?
Finding your dream house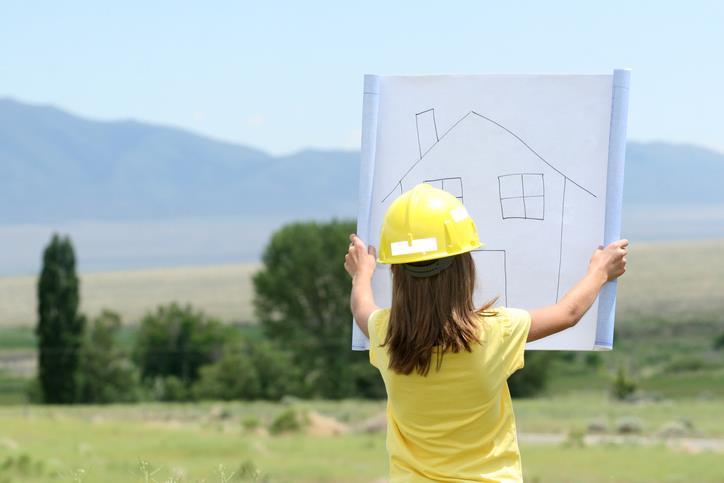 This can vary a lot depending on what you're looking for and how soon you're able to find your dream property. But usually, this part of the process takes between 8-12 weeks. This timescale can be influenced by a number of factors, from your personal preferences to the location and even to the quality of the agency you're browsing through.
Here at
Saint Property Services
, we aim to make browsing for properties as easy as possible by offering advanced filters on your search and providing one of the most comprehensive lists of available properties in Nottingham.
Making an offer on the property
When you've found the house you want, now comes the negotiating part. In this part of the buying process, you'll need to allow time for a back-and-forth between you and the vendor so you can secure the house while getting the best deal possible.
To ensure you don't lose out to other buyers, you need a comprehensive understanding of what you can realistically afford, especially if you end up in a bidding war.
Applying for and getting a mortgage
Often, if you have good credit ratings and all of your paperwork is in order, this stage of the house buying process could take as little as a few weeks.
It's important to research and check the market fairly regularly to find the best deal because the range of mortgage packages can change on a daily basis. Avoid going straight to your current bank – the chances are that they won't be the best deal you can get.
You should also get a personalised mortgage illustration that will include details of all the key features of the mortgage.
Having your property surveyed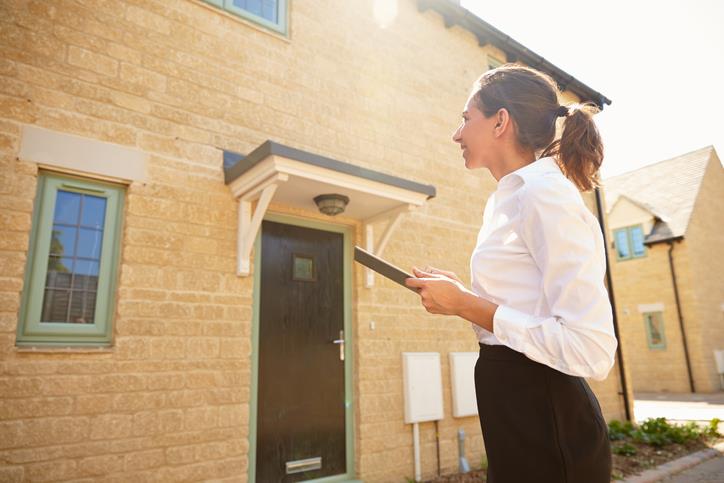 It's vital to ensure that the prospective property is in good condition. Always make sure to have your property surveyed before you exchange contracts. It's best to hire a professional, such as
Saint Property Services
, who can identify existing problems or potential future issues with the house itself.
There are two types of survey: a homebuyer's report (for properties under 50 years old), a full structural survey (for older or quirkier properties), and snagging surveys (for new builds).
In the case that a problem is found, this is a perfect reason to go back to the vendor and renegotiate the price of the house.
Exchanging contracts
This is the stage where your solicitor and the solicitor of the vendor exchange signed copies of contracts of the house. While usually quite a quick stage, this part could depend on how much conference is necessary between your solicitors and may feel longer because you're involved much less than in previous stages. It will generally take about four weeks.
However, this is the stage to celebrate at. Now, there is a legally binding contract between you and the vendor. The seller cannot back out of the sale and neither can you – it's really happening, now!
Next, you will receive a completion statement from your solicitor with a clear breakdown of the money they need from you. This figure includes outstanding deposits, solicitors' fees, and stamp duty land tax.
Signing the transfer deed and completing the sale
The final step is your solicitor preparing the transfer deed which you will then sign with a witness present. This deed will confirm that you willingly take ownership of the property. From here, your solicitor will request the mortgage money from your lender and you will pay for your house.
That's it! You have your home. The keys are yours and you can take the first step into your new life.
Contact Saint Property Services today
Whether you're browsing for
properties to buy in Nottingham
, seeking to
value your house
, or want to view how
Saint Property Services sell houses
, visit our website today. What's more, if you're still unsure about any of the information above, we're more than happy to answer any questions you have about the buying process, including 'how long do searches take when buying a house?'.
Nottingham house prices - is now a good time to buy?
With house prices changing all the time, it can be hard to know when to sell your home.
Are you thinking of selling your home and moving elsewhere in Nottingham for a little more space - maybe with room for an office or an extra bedroom? What about thinking about downsizing, freeing up cash from your property?
Keeping a close eye on Nottingham house prices is a good place to start, as these can help you gauge what's happening in the housing market locally and when to make a move. The average house price in Nottingham was £240,085 (Rightmove) in the last year, up 14% on the year before, which is the sign of a busy market and plenty of activity - which shouldn't put potential home movers off.
A busy market means your home will be in demand, too, and with plenty of available properties to buy in Nottingham, a thriving market could be your sign to take the leap - but where do you start?
Understand Nottingham house prices & work out your budget with a valuation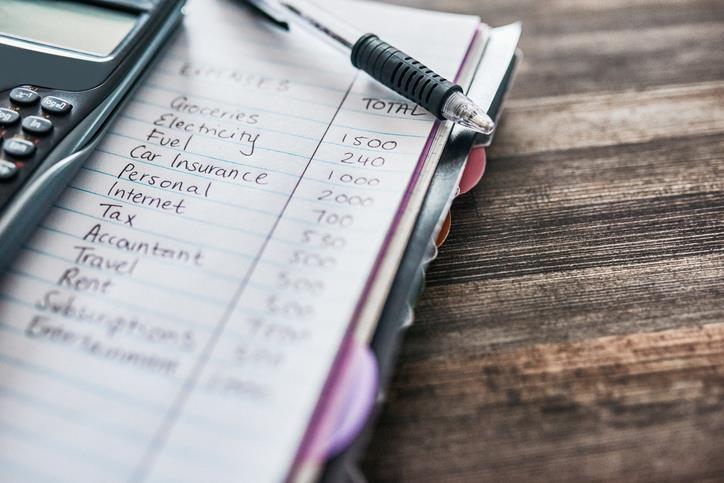 First things first, you'll need to know how much your existing home is worth - this will help you decide your budget for a new property. As the average house price in Nottingham has risen, you may be pleasantly surprised by your home's valuation, so your first step is to book a valuation with an experienced local expert.
A good independent valuer will know the local market well - and at Saint Property Services we pride ourselves on knowing every part of Nottingham inside out thanks to our years of boutique estate agent services and our connections across the city. All our valuations are carried out by managers or senior staff with extensive experience, for extra peace of mind.
We'll always give you an
honest, knowledgeable valuation of your property

.
Our expertise in property sales combined with our understanding of the local area will give you the perfect starting point for thinking about your next property purchase.
Aim for a superior selling experience as well as a smooth purchase
When you're ready to put your house on the market, it's important you work with an estate agent who goes above and beyond.
Your house needs an agent who understands how to make it shine in listings, appeal at viewings, and stand out in a fast-moving market - all in a timescale that suits you and your new purchase.
Saint Property Services consider exceptional marketing the key to quick property sales at the right price
, which is why we provide beautifully designed brochure-style details about each property we take to market as standard, and showcase homes to maximum effect in our modern, eye-catching branch.
Knowing your buyers is key, too. We hold an extensive database of buyers and can see their property must-haves at the click of a button - so we know precisely who to showcase your home to for quick results at the right price.
And most of all, when selling a property, you want exposure, exposure, exposure. That's why Saint Property Services use our digital skills and excellent in-branch footfall to make sure your property catches a prospective buyer's eye, as often as possible.
Looking for properties to buy Nottingham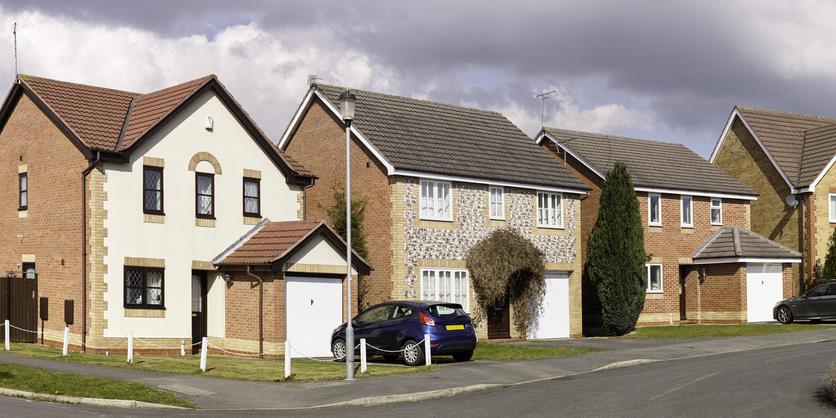 Last, but by no means least - browsing new properties to buy in Nottingham! This is always an exciting point for buyers looking to make a move - photos, floorplans and street views combine with checking local schools or transport links to make finding your dream home a flurry of information.Luckily, Saint Property Services are
here to help
.
Our comprehensive listings tell you everything you need to know about properties for sale in Nottingham and then more - including the nearest airports and schools, the Stamp Duty payable on the property, and a wide range of photos to help you envision yourself in a potential new home.
Take a look at our For Sale page to see what's available - our friendly team of experts are on hand to answer any questions about the properties you see.
Go forth and love your new home
Buying or selling a home is often seen as a stressful process. Our aim is to show buyers that it doesn't need to be.
Everything we do at Saint Property Services keeps your goals at the heart of the transaction - from marketing your home to the very highest standard, down to thoughtful, informed viewings of your potential new homes. We work with our buyers and sellers to help you make the next step on the property ladder, without the stress.
If you're looking to make a move and want to check out our
properties for sale in Nottingham
, would like to
request a valuation
, or talk to our expert team, get in touch!
Where are the best places to rent in Nottingham?
If you're looking for places to rent in Nottingham, there are loads of brilliant areas that are perfect for setting down roots, making a home and exploring this unique city. With a population of more than 350,000 people, Nottingham is a thriving city in the heart of England with excellent transport links across the country. Whether you're looking for a family home close to brilliant schools or a millennial haven in the city centre, we take a look at the best areas for residential lettings in Nottingham below.
Quiet areas to rent in Nottingham
If you're looking for a quiet home that is close enough to commute to Nottingham but still in the countryside, there are several suburbs to consider, including West Bridgford, Wollaton and Arnold. One of the most popular places to rent in Nottingham is Wollaton, with a large park, excellent schools and an established high street. This area tends to be more expensive but is still excellent value for money compared to other UK cities' rental prices.
West Bridgford is another popular upmarket place to rent in Nottingham, with plenty of amenities, some of the best local schools and a large park that hosts events throughout the year. It's a great area to rent for the city's affluent workers and also the home of Nottingham Forest FC.
Popular locations for residential lettings nottingham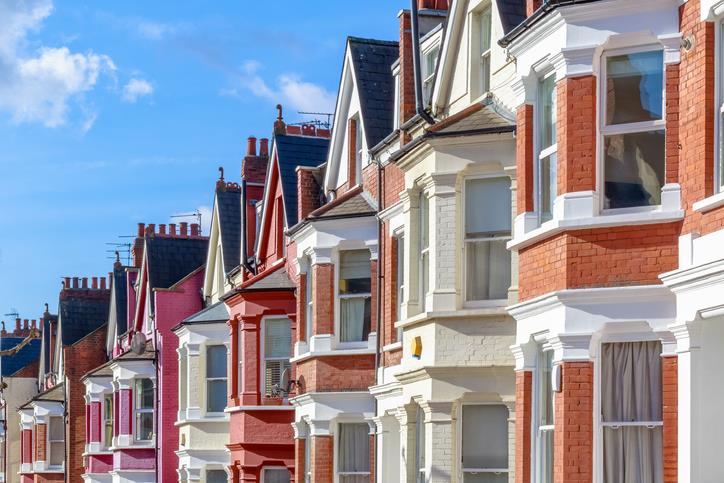 Beeston is another popular area for residential lettings in Nottingham, with a thriving student population and excellent transport links to the city centre. Its close links to the university mean there are plenty of social spaces, pubs and restaurants as well as quiet spots with woodland walks and lake views. Beeston Marina is a tranquil spot with waterways and rivers, and properties in this area tend to be rented very quickly.
One area which has seen a big rise in rental demand is Sherwood, which is a diverse and up-and-coming area less than 1.5 miles away from the city centre. There are plenty of places to eat, drink and explore and this area is home to young families and working professionals from a variety of backgrounds.
Historic neighbourhoods in Nottingham
Just a 15-minute walk from the city centre, Mapperley is another popular residential location in Nottingham, which is in a conservation area surrounded by trees and nature. With popular schools for all ages, a wide range of housing options and beautiful days out in Sherwood Forest just a short drive away, this is a popular location for families who want to rent in Nottingham.
Arnold is another area with a lot of history and a strong sense of community, with a theatre, library and leisure centre. Another historic town close to Nottingham is the market town of Southwell with stunning architecture and a traditional feel. This picturesque town has a small population but is only around 45 minutes away from the city by bus and is full of character.
City centre rental properties in Nottingham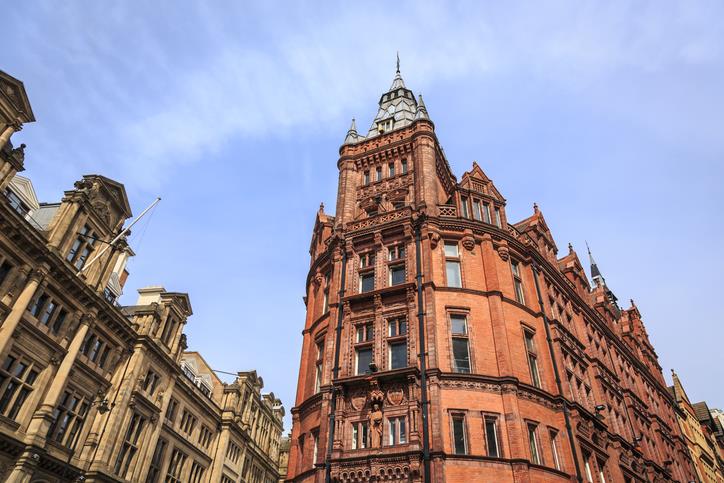 The city centre has a wide range of properties available to rent, from grand, historic family homes to affordable studio flats for students. City centre rental properties remain popular with young professionals and the city is compact enough to walk around on foot, with a thriving nightlife, art galleries, world-class theatres and several shopping districts.
Rent tends to be higher in the city centre due to its sought after nature, however, there are plenty of areas which are both affordable and conveniently located. One of the most prestigious rental locations in Nottingham city centre is The Park, a private estate with a range of stunning homes available with traditional victorian architecture and beautiful views. You are also close to the famous Nottingham Castle, with beautiful grounds and decades of history to discover.
Cheap places to rent in Nottingham
If you're on a budget, there are some great areas in Nottingham which are affordable and up and coming. With a number of world-class universities, Nottingham is known to be a great location for students to rent, as well as the numerous graduates who decide to stay in the city after they finish studying. Look out for popular student areas like Lenton, Dunkirk and Radford with affordable monthly rent and great access to amenities.
Close to the Nottingham Trent campus, the Arboretum is a popular rental location for students, with bars, shops and a large park. Forest Fields is another location that is close to the city and popular with students with regular tram links to the centre and a recreation ground and gym. This location is also home to the famous Goose Fair, which attracts visitors from around the country every year.
Find your property
Contact Saint Property Services today to find the perfect
property to rent in Nottingham
for you. Visit our dedicated
letting agents
page to find out all about the services we offer or for more information read our '
What is a Letting Agent
' blog.